Welcome to B&J Quail and Hay, home of Braque Francais of the Ozarks Kennel! Where we raise some of the finest Braque Francais pointing dogs, quail, and big bluestem!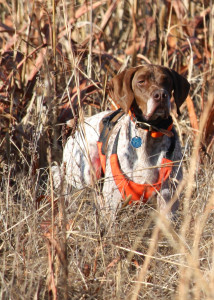 We have no puppies available at this time.
Our Braque Francais Pointers are NAVHDA registered and OFA certified and come from a long bloodline of champion hunters.